Local Community
Located just over an hour north of the Twin Cities, Sandstone features a diverse community unlike anywhere else in Minnesota. In addition to the beautiful parks, trails, lakes, and rivers in the region, Sandstone has become the home of the Midwest Country Music Theater and the annual Sandstone Ice Festival.
The Sandstone Area Golf Course is a beautiful nine hole, 34 par course located just outside downtown Sandstone. Players can take advantage of discounted seasonal memberships and tournament play.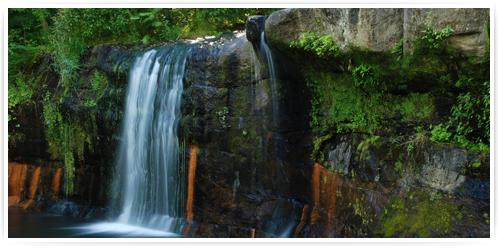 Whether you're looking for camping, hiking, ice climbing, kayaking, or a picnic in the wilderness, Sandstone's Robinson Park and Minnesota's Banning State Park near Sandstone offer residents a slice of nature.
Chris' Food Center offers residents convenient grocery shopping, a gas station, and a coffee shop with wireless internet access.
Pine Medical Center is a Critical Access Hospital that serves the greater Pine County area with urgent care, emergency care, and ambulance services.
East Central School near Sandstone offers comprehensive public education to Sandstone and the surrounding areas including Askov, Bruno, and Kerrick. For more information visit the district website.